HELP & FAQs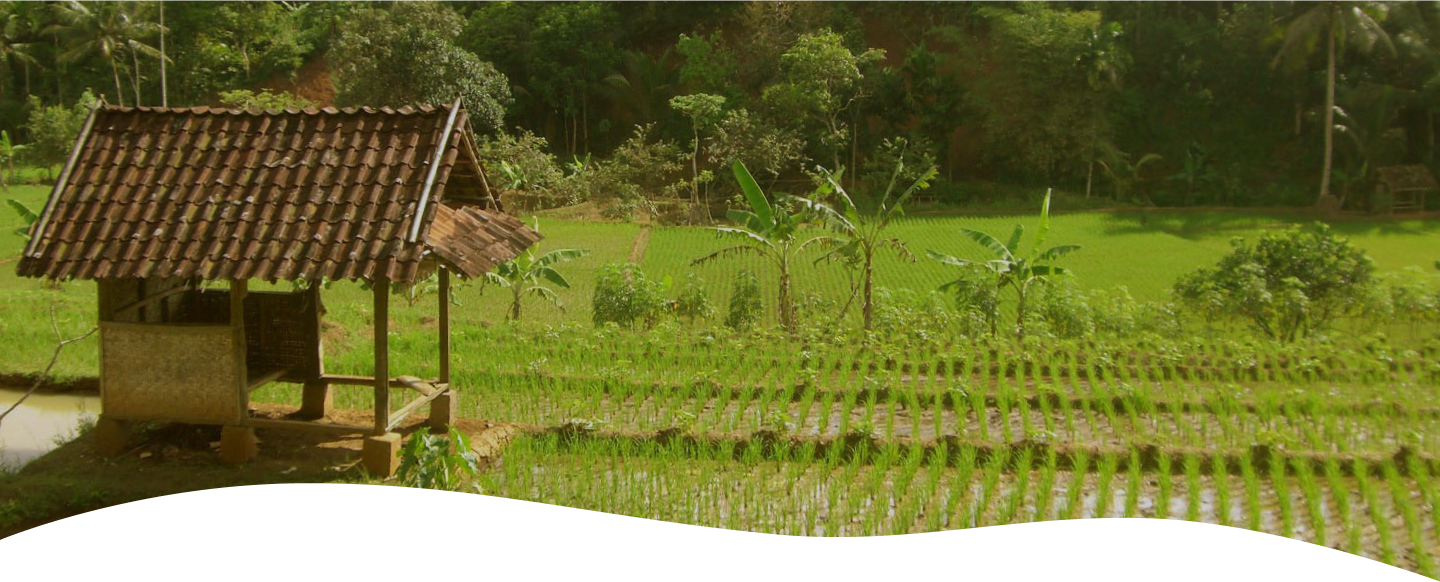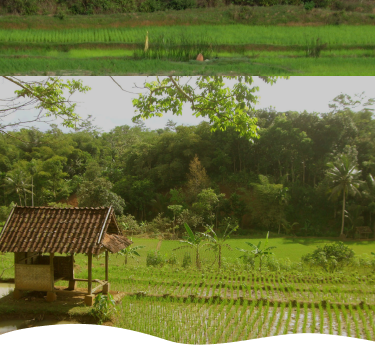 CONTACT
INQUIRIES
Do you have a question or a comment about an order, or anything else? Email us at questions@lotusfoods.com
FAQS
How do I redeem my loyalty points?
Redeem your points via the purple loyalty widget which appears on all pages of the Lotus Foods website (bottom right side of screen). You will need to be logged in to see your points.
A popup will show if you have rewards to claim. Click through the prompts in the popup to claim your reward.
Click "Claim" on the voucher and copy the code generated at the bottom of the popup. To redeem, paste the code into the discount code field during checkout.
To learn more, click "FAQs" in the Loyalty Points pop-up.
Why can't I use my loyalty points and a promo code at the same time?
Due to Shopify restrictions, only one voucher code can be used on a purchase. Therefore customers will not be able to use a promo code and also a reward claimed with their points.
Arsenic (As) is an element in the environment that is found naturally in rocks and soil, water, air, and in plants and animals. We normally take in small amounts of arsenic in the air we breathe, the water we drink, and the food we eat. Arsenic is found in many food products including rice, seafood, poultry, juices, coffee, beer, cheese, vegetables, mushrooms, bread and chocolate.
We have been testing our rice for inorganic arsenic since 2010, working with accredited commercial labs and the average level for our rice has consistently tested at less than half of Codex's proposed maximum level of 0.20 parts per million (ppm) for Inorganic Arsenic in white (or polished) rice. For specific results, visit lotusfoods.com/pages/arsenic
How much inorganic arsenic is in a serving of Lotus Foods rice?
For the most recent crop year, the average level is 2.8 mcg/serving. The average over the last 5 years from 2017 to 2021 is 3.5 mcg/serving. This compares to an average of 7.2 mcg/serving of all brown rice reviewed by FDA. For specific results, visit lotusfoods.com/pages/arsenic-serving
How do I find specific results about arsenic testing?
We release specific data results based on rice variety and crop year. We divided our varieties into groups based on color and texture:
Brown – 100% whole grain, with the bran fully intact.
White – the Bran and Germ are removed for a soft, fluffy texture.
Pigmented – whole grains, blends, and milled grains (partially intact bran) that get their color from a natural source of antioxidants called anthocyanins.
For specific results, visit lotusfoods.com/pages/arsenic

Does washing reduce arsenic levels?
Studies also show that washing or soaking rice and then discarding the water before cooking is effective at reducing arsenic levels, especially inorganic forms.
Where can I find your products?
Our products are sold nationally in many natural food and co-op stores, gourmet/specialty markets, grocery stores and online at Amazon.com or lotusfoods.com. Please email questions@lotusfoods.com or use our Store Locator to find a location near you.

We encourage you to ask your local grocer to bring in a specific product if it's not available!

Heirloom is a term used to refer to plants that are grown from indigenous seed stock. Often, these seed stocks are ancient and have been used in a region traditionally. These seeds have not been hybridized or genetically modified.
Why is Forbidden® Rice called Forbidden?
During the days of the Ching and Ming dynasties, Forbidden Rice was exclusively reserved for the Chinese Emperors to ensure their longevity and good health. Eventually, common people were allowed to eat the rice. Since then, it has become a nourishing staple that is reputed to promote long life and good health.
What makes Forbidden® Rice so special?
Legend has it that during the days of the Ching and Ming dynasties Forbidden Rice was exclusively reserved for the Chinese Emperors to ensure their longevity and good health. Eventually, common people were allowed to eat the rice, but has always been highly prized throughout Asia - likely for its health benefits - and is used in offerings, ceremonies and celebrations. Since then, it has become a nourishing staple that is reputed to promote long life and good health.

Forbidden® Rice has the darkest bran layer of any whole grain rice. It is this bran layer where most of the minerals, vitamins and fiber are stored. Forbidden® Rice contains a class of antioxidants called anthocyanins. For such a dark whole grain rice, it is extremely convenient, cooking in only 30 minutes and producing a roasted nutty taste with a hint of fruit or floral at the finish.
Why does the Forbidden® Rice bleed black?
The black color of Forbidden® Rice is from the color of the whole grain outer layer. This black bran layer is where the nutritional value of the rice is stored. When wet, this black bran bleeds a dark gray, purple color. Care should be taken in using wooden utensils.
What is Lotus Foods' Fair Trade Policy?
We strive to source rice primarily from smallholder rice farmers, giving them access to international markets. We pay them higher prices to increase their incomes and as incentive to adopt and scale organic and regenerative growing practices such as the System of Rice Intensification (SRI) - what we call More Crop Per Drop®. Our Fair Trade premiums improve incomes and the resilience of rural communities. Our Tricolor Blend Rice from Indonesia was the first rice ever to be certified as Fair for Life, the most rigorous fair trade standard for benefiting people and their environment. In Cambodia, between 2015 and 2020, social development premiums have been invested in a community coop, water retention ponds, a learning center, a community rice mill and worker housing. 
Certified Fair Trade Rice: Regenerative Organic White Basmati, Regenerative Organic Brown Basmati, Organic Tricolor Blend, Organic White Jasmine, Organic Brown Jasmine.
Are your products Kosher Certified?
Lotus Foods offers a wide range of kosher certified products. Please look for the scroll K symbol on our packaging and website for our certified kosher products.
Should I soak or rinse my rice?
Rinsing or soaking rice is a personal preference. Here at Lotus Foods, we do not suggest rinsing our rice. Depending on the rice varietal some rice will have a different texture when soaked before cooking. We do not include soaking in our recipes as we know many people prefer recipes that can be cooked quickly, but if you prefer to soak your rice that's fine too, just keep in mind it will reduce the cooking time needed.
How should I store Lotus Foods' rice?
Lotus Foods' rice should be stored in cool and dry conditions. Our rice is warehoused in 55-60 degree temperatures. If you are not going to use the rice for long periods of time, rice can be kept in the refrigerator and can even be frozen.
Are any of your products organic?
Yes, the vast majority of our products are organic. Please check each individual product page to determine if an item is organic.
What does whole grain mean?
Whole grain means that the germ and bran layer on the rice is left intact. All rice starts as a whole grain; when the germ and bran layer is removed, you then have white rice. Most of the nutritional value in a grain of rice is within the germ and bran layer. This layer is most often brown (as in brown rice), but can also be red (as in Red Rice) and black (as it is in the Forbidden® Rice).
Are your products gluten free?
Yes, all Lotus Foods products are gluten and wheat free. Check out our website or packaging for product specific certification information.
Are Lotus Foods rice products processed in a peanut and tree nut free facility?
Some of Lotus Foods' products are produced in a facility that also processes other products that contain peanuts and/or tree nuts. Please email questions@lotusfoods.com for additional allergen information.
What makes rice aromatic?
"Aromatic" is a term given to numerous varieties of rice characterized by a pronounced floral or nutty (if whole grain) aroma and flavor, often compared to popcorn. Jasmine Rice is, perhaps, one of the best-known aromatic varietals, although there are others, such as our Regenerative Organic Basmati and Forbidden® Rice.
Why are there different colors of rice and what do these differences mean?
All rice starts as a whole grain, which means that the germ and bran layer are intact. When these are removed, you have white rice. The most common bran layer for rice is brown. But there are also red and black rices. Some rices are only partially milled, so some of the bran layer is left on. These rices tend to be light tan, pink or even a striated color. Our Madagascar Pink Rice™ is an example of rice that is partially milled. It still retains a high level of nutrition, but cooks faster and has a texture that is closer to white rice.
What causes brown or black spots on the end of the Organic Jasmine Rice?
During growth some rice tillers (or stalks) break off during the liquid stage of growth which causes some of the rice to have a darker color when it matures. This color does not affect the taste or quality of the rice. Our rice mill cannot sort out these dark rices, although other rice mills do have this capacity, which is why you may not see this effect in other brands of rice.
What is your Product Return Policy?
Returns & Refunds Policy
If you are not 100% satisfied with your purchase from our online store, please let us know within 45 days of receiving your order, and we will help you with your free return.
Refunds will be issued upon our receiving your return.
If your shipment arrives damaged or incomplete, please provide us with the following information:‌
-Order #
-Best Buy Date / Lot # of damaged products
-Description of the issue/damages
-List of items received
-Photo(s) of the damaged product or packaging
To get started, email questions@lotusfoods.com
View our full return policy here.
Trouble logging into your account?
We launched a new website September 2022 with direct fufillment. Prior customers will need to create a new account before your next order. Thank you!