THE WORLD'S FIRST ROC® GOLD RICE

Lotus Foods Organic White and Brown Basmati Rice Becomes First Rice to Earn Regenerative Organic Certified® (ROC®) GOLD; Upgrades from SILVER

NATURALLY,
DANNY SEO

"Lotus Foods is so much more than a company that imports rice—it's a catalyst for worldwide change."

RICE IS LIFE!

Recipes and stories celebrating the

world's most essential grain.

PUFFED RICE
PIZZA CRACKERS

Elevate your snack game with these irresistible Puffed Rice
Pizza Crackers – a delightful treat for any occasion!
A LOVE STORY
Our love story
began when we first tasted an amazing black rice
during our travels in China
. It was called "tribute rice", or "longevity rice" because it was reserved for Chinese Emperors
to ensure their good health and long life. That story, then became our story...
DISCOVER
Featured Products
Best Sellers
Meet Our Farming Community
PraTithi Organic Foods Pvt. Ltd.
Lotus Foods Partner Since 2019
location
Uttar Pradesh, India
Product
White & Brown Basmati Rice
about
PraTithi Organic Foods, a pioneer and leading champion of organic farming in India, partners with small and marginal farmers, preserving traditional knowledge and local crop varieties with eco-friendly techniques, like the System of Rice Intensification (More Crop Per Drop®) to produce the best yields and quality. Farmers producing heirloom Basmati rice for Lotus Foods qualified for Regenerative Organic Certified®/Silver.

Dalian HongRen Whole Grain Foodstuffs Co., Ltd.
Lotus Foods Partner Since 1995
location
Heilongjian province, China
Product
Organic Forbidden® Rice, Heirloom Forbidden® Rice, Organic Jade Pearl Rice™
about
One our first and longest suppliers, Dalian Hongren in China has been a partner with us for over twenty years. Both our black Heirloom Forbidden Rice® and black Organic Forbidden Rice® are grown on small family farms in the Heilongjiang region of China's far Northeast provinces – an area that has some of the most fertile and unpolluted soils in China and has become the 'organic' food basket for the country. They also supply us with our Organic Jade Pearl Rice™, a consumer favorite, due to its fresh green color and taste.

Foodtech Solutions (FTS) / Amnatcharoen Organic Agricultural Community Enterprise Network
Lotus Foods Partner Since 2017
location
Amantcharoen Province, Thailand
Product
Organic White & Brown Jasmine Rice
about
Together, FoodTech Solutions and Amnatcharoen Organic Agricultural Community Enterprise Network are addressing the power imbalance between large millers and small producers. They apply ecological principles to revive on-farm soil fertility and produce certified organic rice to boost net farm income and community resilience. Network members meet for two hours of training each month and to exchange best practices.The Homali Rice they produce is some of the best aromatic rice grown in Thailand.

Oasis / Surin Family Farms
Lotus Foods Partner Since 2019
about
OASIS (Organic Agriculture Social Enterprise Innovators of Surin) is a FLO-certified Small Producer Organization with about 650 small-scale farmer-members in Surin, Thailand. Many use More Crop Per Drop® methods. Founded in 2018, OASIS enables small-scale farmers to access premium markets. It has grown over the past few years to market red and white jasmine rice in addition to diversification with herbs and vegetables. OASIS exports its rice through its sister company, Surin Family Farms.

Cambodian Organic Farm Enterprise (COFE) Co., Ltd.,
Lotus Foods Partner Since 2008
Product
Organic White & Brown Jasmine Rice
about
COFE grew out of pioneering work by the Cambodian NGO CEDAC to improve farmers' food security and health by showing farmers how to grow more rice without toxic agrochemicals using System of Rice Intensification (More Crop Per Drop®). When formerly food-deficit farmers began producing surplus rice CEDAC organized them into organic cooperatives to sell their traditional jasmine. Lotus Foods was COFE's first international buyer and sources organic and fair trade jasmine rice from them to this day. Fair trade premiums have been invested by communities to dig wells and ponds, buy milling equipment and even build a community store and meeting center.
Bloom Agro
Lotus Foods Partner Since 2009
location
Central Java, Indonesia
Product
Organic Tricolor Blend Rice
about
Bloom Agro supplies a blend of traditional Indonesian whole grain red and brown rices that make our Tricolor Blend Rice. This rice is certified organic and was the first rice ever to qualify for Fair for Life, the most demanding fair trade certification that exists. Besides fair pricing, it encompasses many other social and environmental concerns, including water use and gender equity. Bloom Agro partners with a group of youthful, entrepreneurial famers in Central Java.

OUR IMPACT

±5000
household members benefit from
organic & Fair Trade premiums

40%
less methane emitted from fields under
More Crop Per Drop® practices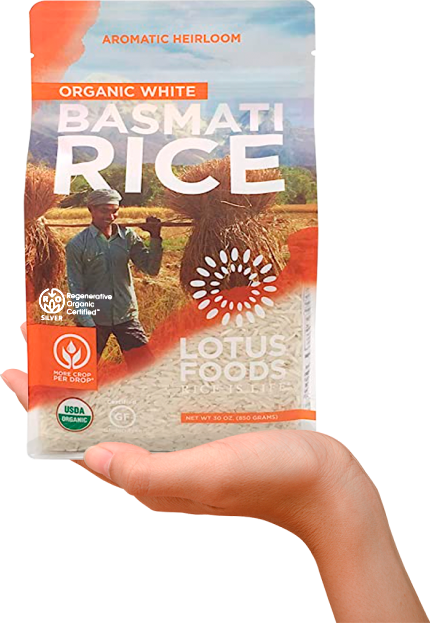 ±300
hours/acre less work for women with
women-friendly practices

500
million gallons less water used annually with
More Crop Per Drop®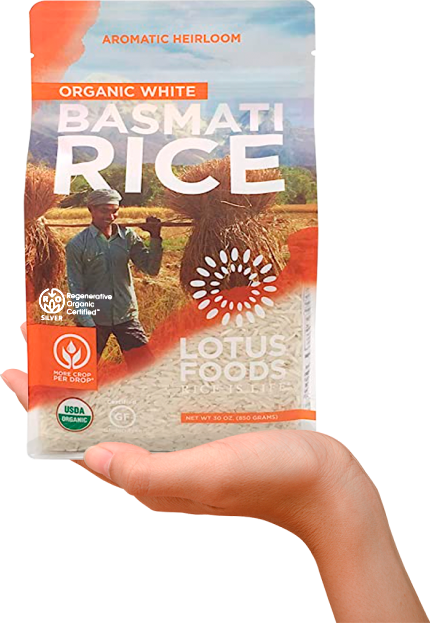 RECIPES
Egg Roll in a Bowl
Loaded with vegetables and protein, this recipe is a healthy and
satisfying option that's perfect for busy weeknights or meal prep.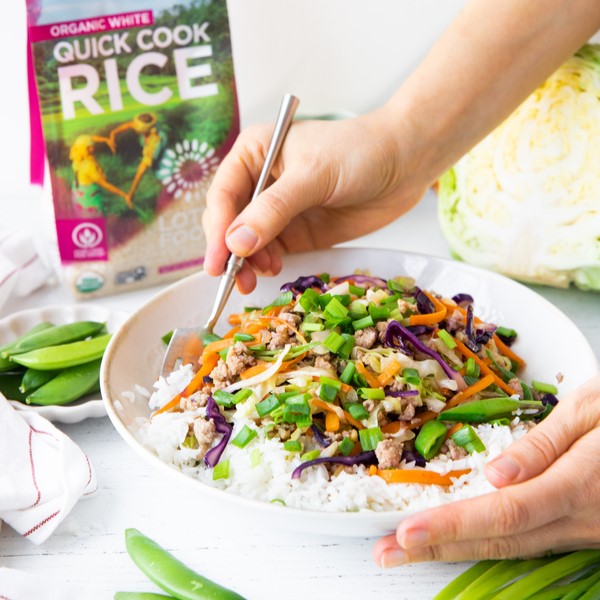 MAKE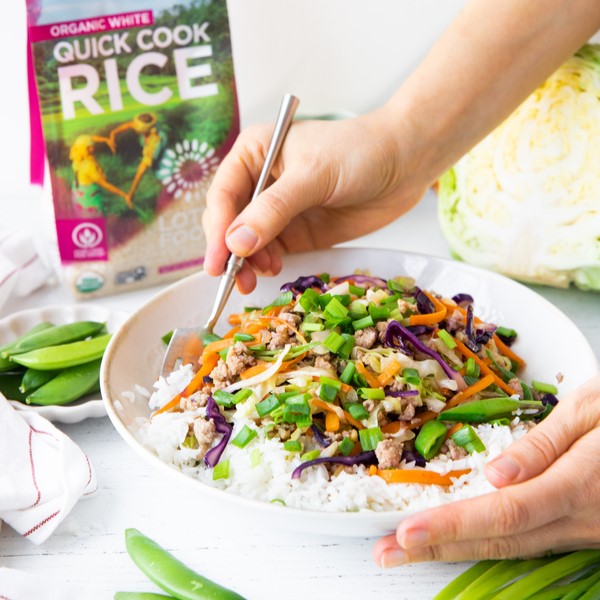 RECIPES
Sushi Donuts
Sushi donuts are an easy and fun form of sushi. These donuts are topped with lightly pickled vegetables and avocado, but any vegetables will work wonderfully as toppings.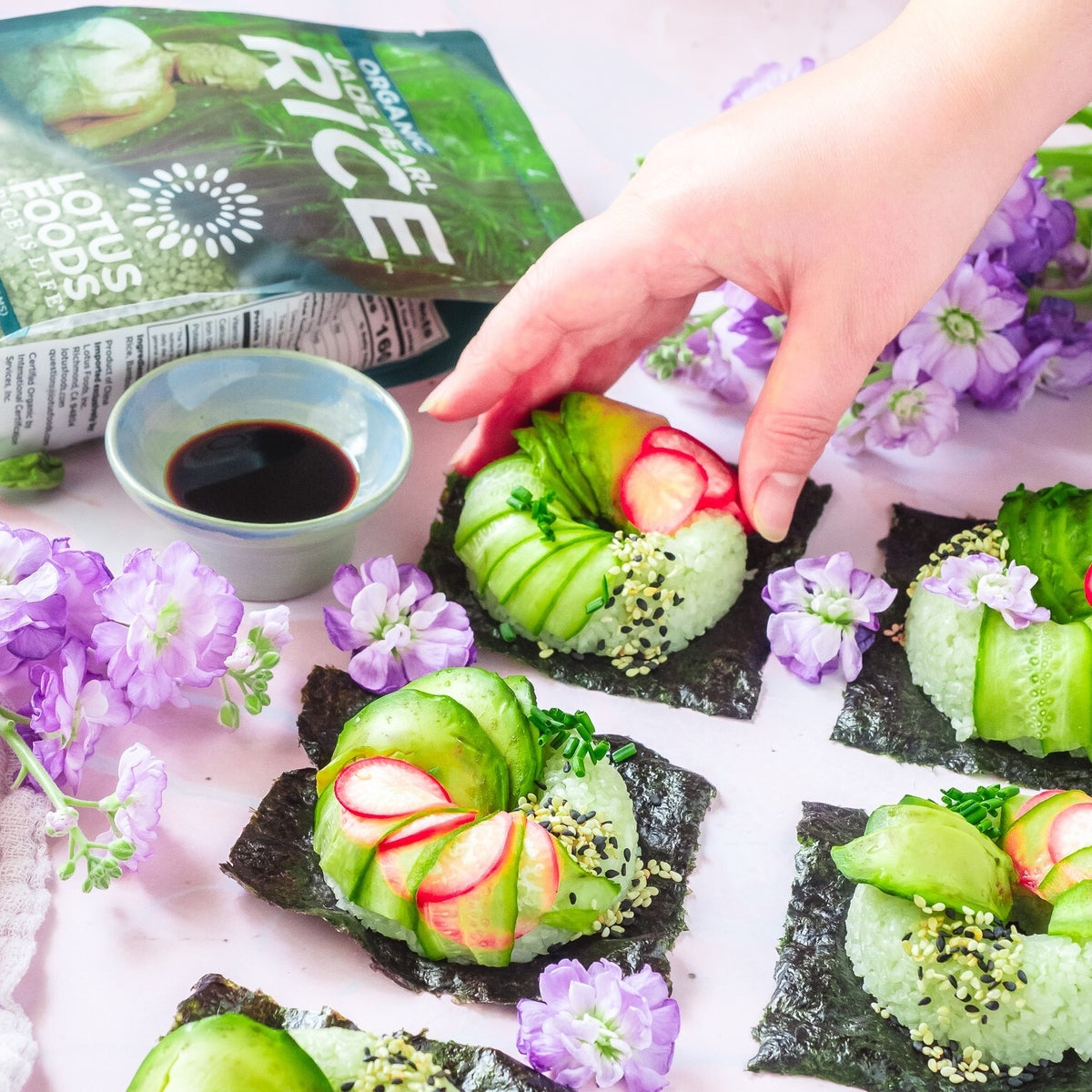 MAKE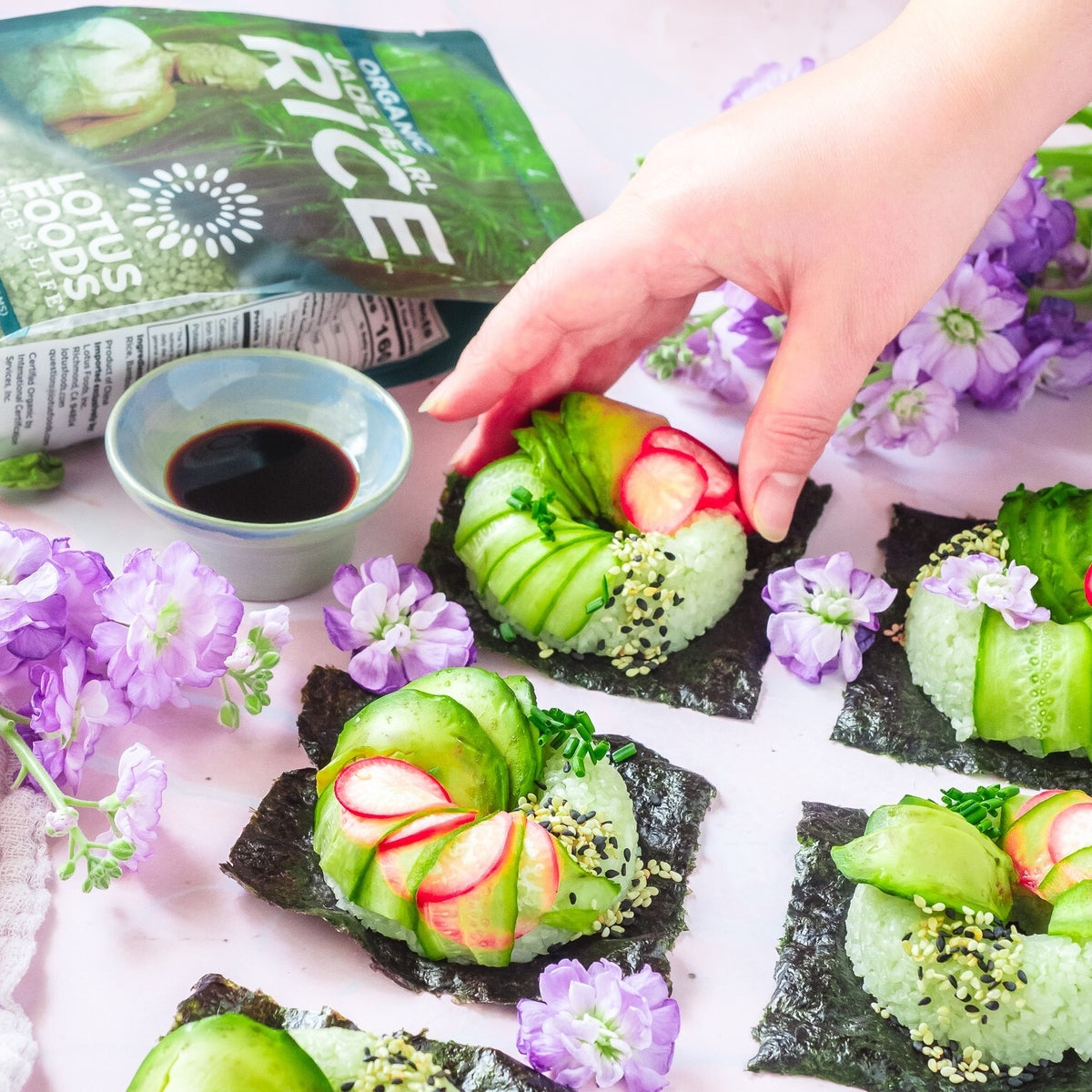 RECIPES
Vietnamese Noodle Salad
Also known as Bún Chay, this light and refreshing salad is packed with
fresh slivered veggies, thin noodles and lots of herbs coated in a tangy Vietnamese rice vinegar dressing. Perfect on its own or as a side dish!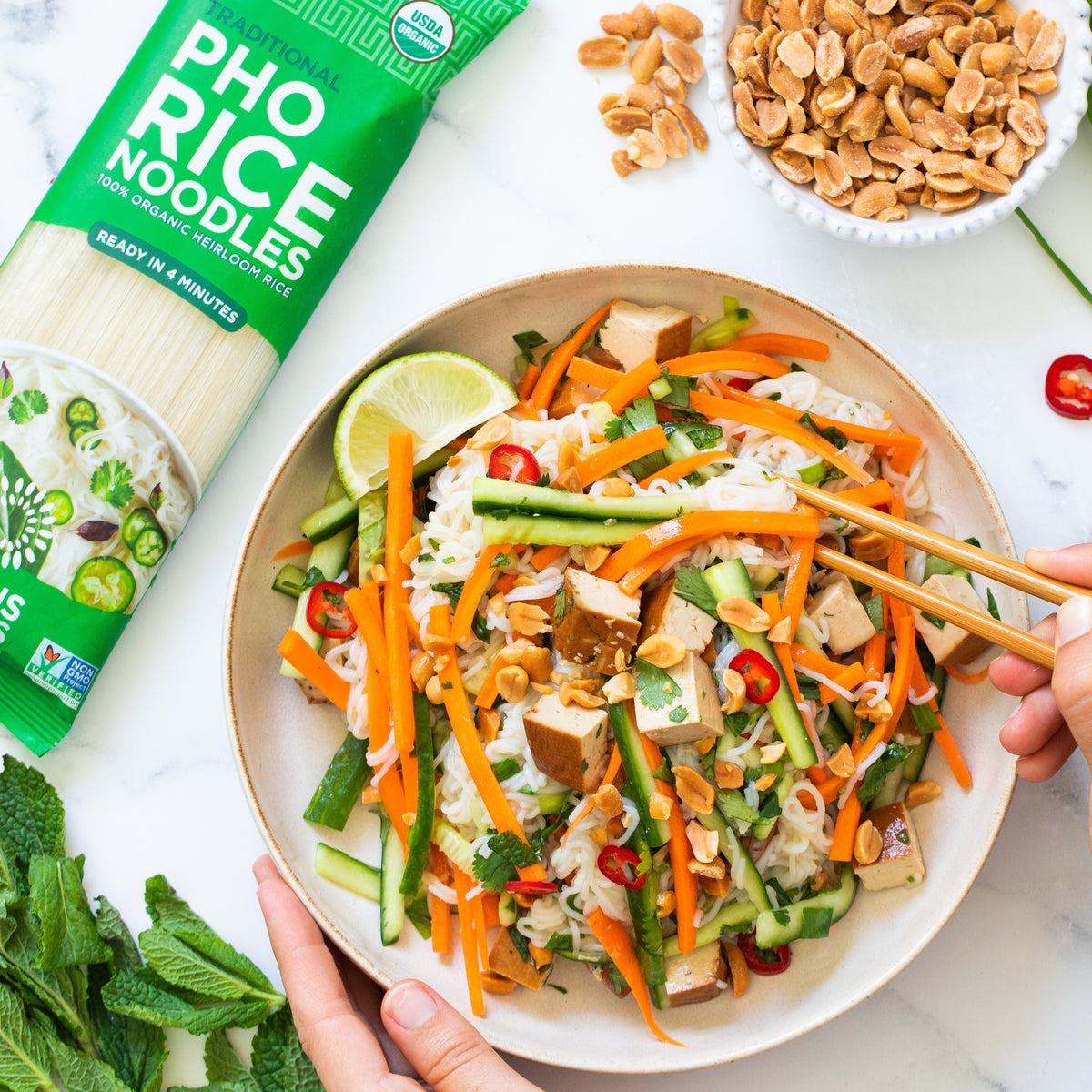 MAKE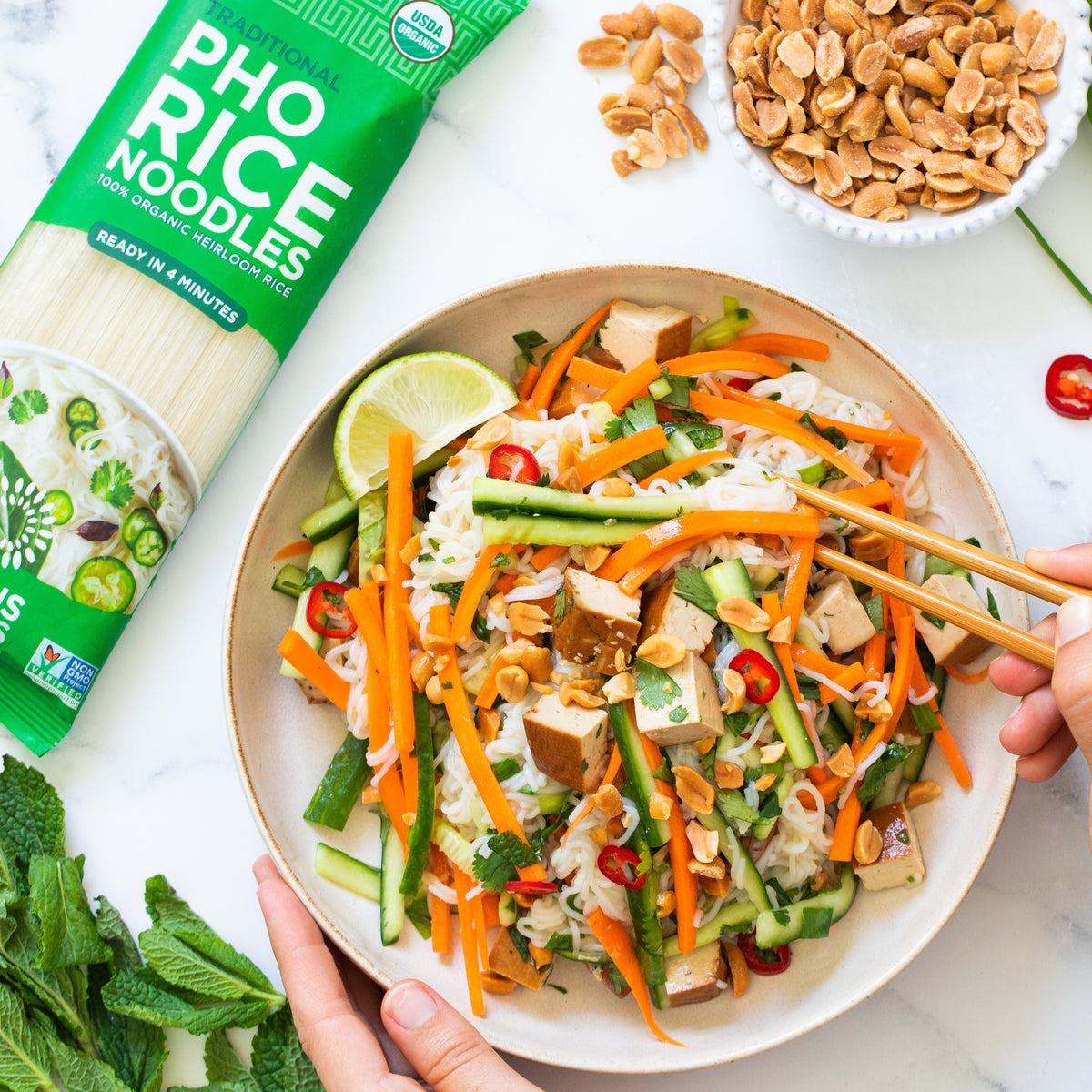 Follow us on social media for recipes and more!