Lotus Foods' Regenerative Agriculture Work Featured in Video Shown at COP27
Lotus Foods
November 14, 2022
Media Contact:
pr@lotusfoods.com
Lotus Foods has announced the Ellen MacArthur Foundation, a leading advocate for transforming our extractive linear economy into one that is circular, where waste is eliminated, resources are circulated, and nature is regenerated, features Lotus Foods as an example of a circular model in a video for the current U.N. Climate Change Conference (COP27). The video highlights Lotus Foods' efforts to mitigate climate change through regenerative rice production. It will be shown at various venues at COP27 and can be viewed below and on the Foundation's website.
"We are so honored that the Ellen MacArthur Foundation selected Lotus Foods to demonstrate how circular economy principles can tackle global challenges like climate change, biodiversity loss, waste, and pollution," said Caryl Levine, Lotus Foods Co-founder/Co-CEO.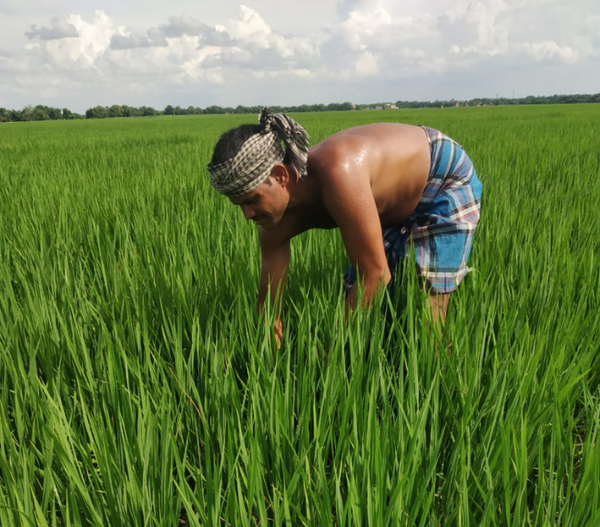 SRI Practices
Uttar Pradesh, India
Nick Jeffries, Ellen MacArthur Foundation Senior Expert, noted: "It's our hope that more companies will be inspired by the work Lotus Foods is doing. They show how regenerative agriculture can make a difference in the Global South as well as having a potential to significantly reduce emissions within a supply chain of a major global commodity."
Read Lotus Foods' Full Press Release Here.
How greenhouse gas emissions from rice can be minimised through regenerative production.
The global food system is responsible for between 20-30% of greenhouse gas emissions, most of which are generated at the production stage. Take rice, for example, a food staple that is eaten regularly by over half the world's population. Conventional rice production generates emissions equivalent to the entire global aviation industry.
So how can we produce rice in a way that uses fewer resources and regenerates nature?
A growing number of farmers around the world are changing the way they produce rice, by adopting an agroecological approach called the System of Rice Intensification (SRI). This method relies on a small group of simple interventions that together significantly reduces water use, methane production, and the use of chemicals, while providing better yields and reducing labour for rice farmers.
Tapan Ray
CEO, PraTithi Organic Foods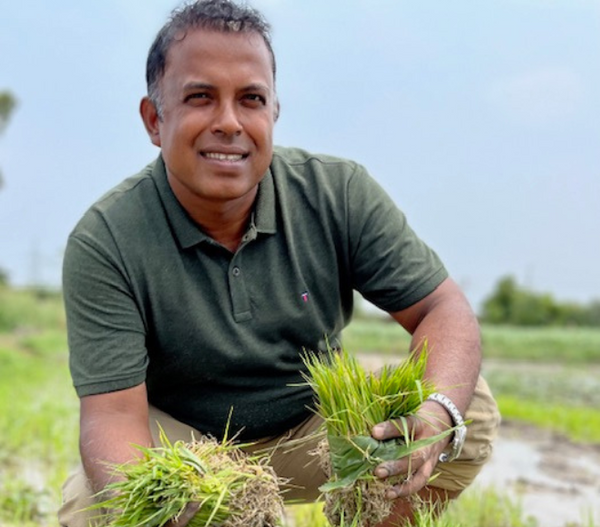 Multinational companies who support this type of agriculture through procurement and product design can address emissions from along their value chains (such as scope 3 emissions) and build resilience in their supplier communities. According to Project Drawdown, SRI currently accounts for 4% of rice production. If this was increased to 25%, the emissions reduction would be equivalent to that which is currently generated by the whole of India.
ABOUT THE FOUNDATION:
The Ellen MacArthur Foundation is an international charity that develops and promotes the circular economy in order to tackle some of the biggest challenges of our time, such as climate change, biodiversity loss, waste, and pollution. We work with our Network of private and public sector decision-makers, as well as academia, to build capacity, explore collaborative opportunities, and design and develop circular economy initiatives and solutions. Increasingly based on renewable energy, a circular economy is driven by design to eliminate waste, circulate products and materials, and regenerate nature, to create resilience and prosperity for business, the environment, and society.