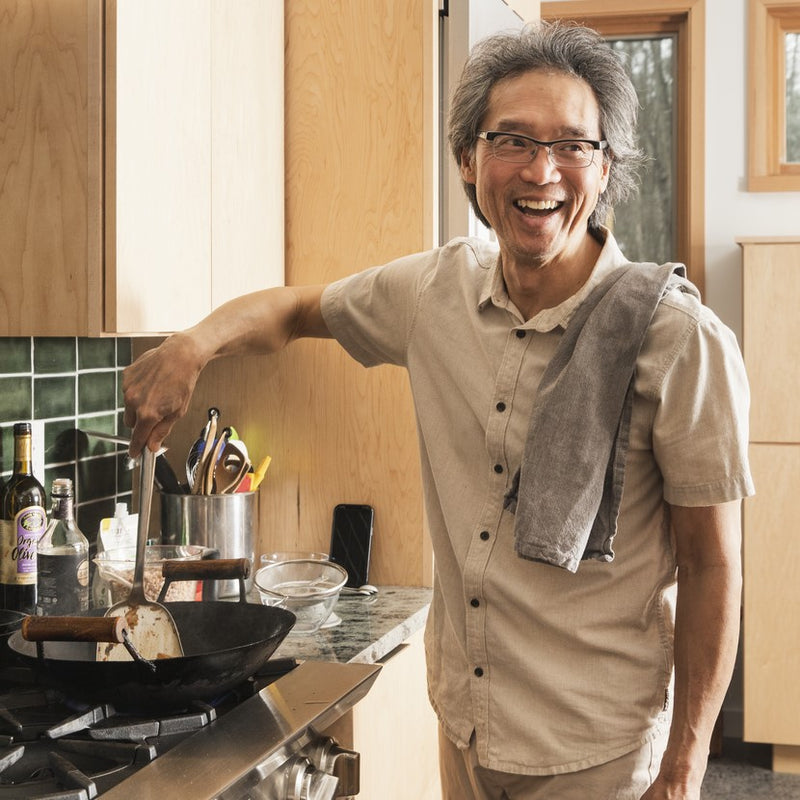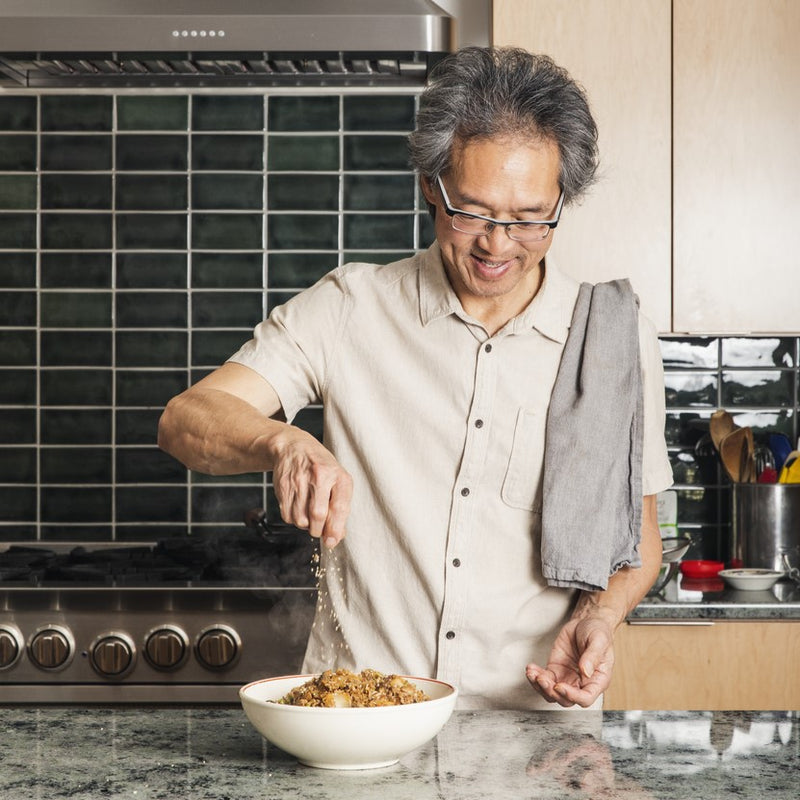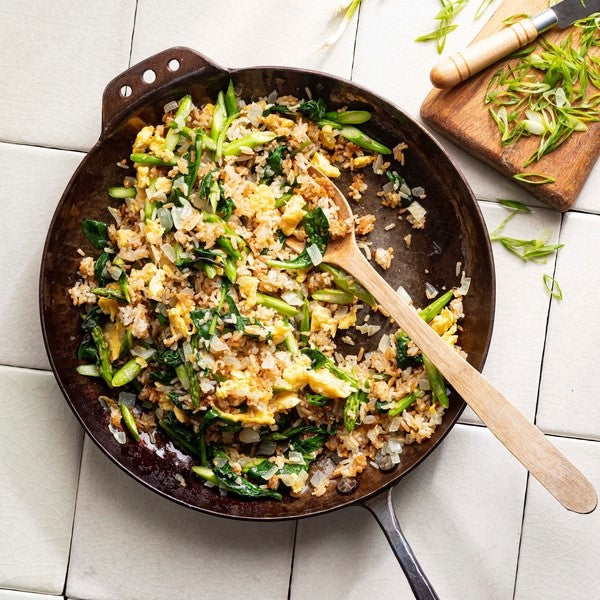 1

Lightly beat eggs with ¼ tsp salt.

2

In a well-seasoned work or large, deep skillet (not nonstick) over high heat, warm the oil until shimmering. Have a lid that fits over the top of the wok nearby.

3

Add onion, season with salt, if desired, and stir-fry until the onion is bright white and opaque and just starting to soften (1-2 mins). Add garlic and ginger and stir-fry until fragrant (~20 seconds). Stir in asparagus, then push vegetables to the side of the work to form a well in the center.

4

Add rice and several pinches of salt, if desired, to the well and use a spatula to press down the rice to quickly heat it and break up any clumps (~20 seconds). Push the vegetables up and over the rice, then spread out the rice and cover the wok. Cook, until you hear the rice start to crackle (~10-20 seconds). Uncover and use the spatula to flip the rice in large sections so the rice on the bottom is now toward the top; the rice should be a bit browned on the bottom in spots. Press the rice into an even layer to work out any clumps, cover the work again, and cook until it begins to crackle (10-20 seconds).

5

Push the fried rice to the side of the pan to form a well in the center. Add eggs to the well and cook, without stirring, until they start to set on the bottom (~30 seconds); stir to allow the unset egg to cook, creating medium to large curds of scrambled eggs.

6

Use the spatula to push the vegetables and rice on top of the eggs, then stir-fry to incorporate the egg curds; continue to press the rice to remove any clumps as you see them (~10 seconds).

7

Add the spinach, in batches if necessary, and stir-fry until the leaves are barely wilted (~10 seconds). Pour in the soy sauce around the edges of the work or skillet so it hits the surface of the pan. Stir the sauce into the rice until incorporated. Remove the fried rice from the heat. Taste and season with a little salt, if desired. The rice should taste seasoned by not overly salty so the delicate flavors of the rice, eggs, and vegetables can come through.

8

Sprinkle with chives and serve.
Choosing a selection results in a full page refresh.
Press the space key then arrow keys to make a selection.