INTRODUCING OUR NEW COOKBOOK!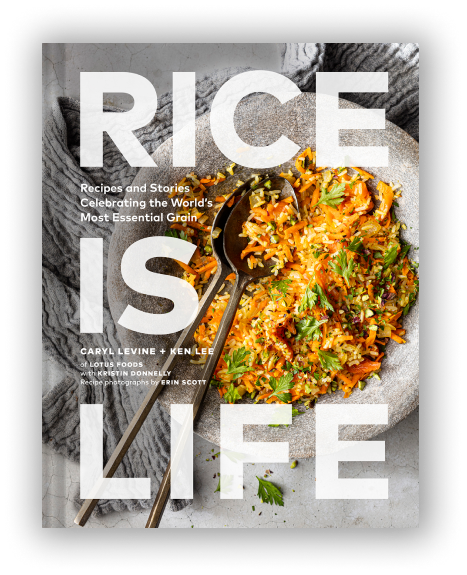 Available everywhere books are sold. Get your copy today:
Rice is so much more than just a pantry staple. It's the foundation of cuisines across the world, a grain that sustains half the world's people, and the start of a delicious meal at home.
In RICE IS LIFE, rice visionaries and our company founders, Caryl Levine and Ken Lee, share 65 recipes that showcase the grain in easy-to-cook meals from around the world. From Arroz Con Pollo to Hainanese-Inspired Chicken and Rice, to Ramen "Carbonara" and Soba Noodles with Green Tea Broth and Smoked Salmon, this cookbook captures the diversity of flavors and helps transform simple, gluten-free pantry staples into flavorful and nourishing dishes.
Additionally, the cookbook features essays on rice culture and the importance of sustainable rice agriculture, showing how rice plays a part in uplifting people across the globe.
CHECK OUT THESE PRODUCTS
Rice Ramen
We've reinvented these popular Asian specialty noodles using healthier organic, heirloom and whole grain rice.
learn more
Rice
Delicious & healthy rice grown using sustainable farming methods.
Learn more