Lotus Foods donated 1,200 individual Rice Ramen with Soup pouches to Urban Tilth in August 2022. Urban Tilth inspires, hires, and trains local residents to cultivate agriculture, feed their community, and restore relationships to land to build a more sustainable food system, within a just and healthier community. Urban Tilth is located in Richmond, CA, the same city as Lotus Foods' headquarters.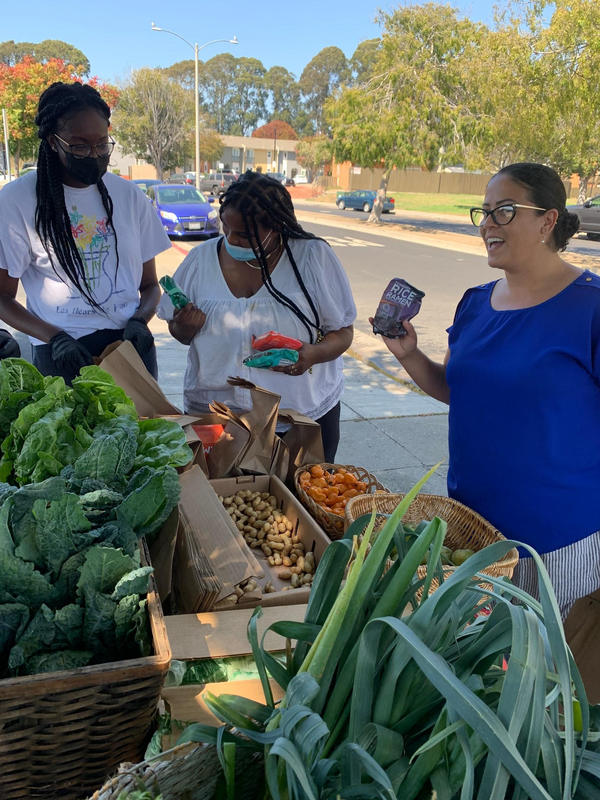 Urban Tilth provides food at their Free Food Stands
The Lotus Foods Rice Ramen with Soup pouches were shared by Urban Tilth in free CSA bags, at free farm stands, with Urban Tilth staff, and with two additional local organizations.
Lotus Foods makes a routine donation to Urban Tilth of $30 per employee during the employee's birth month each year.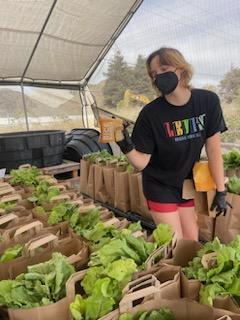 Rice Ramen with Soup pouches were shared by Urban Tilth in free CSA bags
The Urban Tilth Farm to Table CSA is a youth and a local resident-run non-profit venture that looks to close the food insecurity gap for people living in West Contra Costa by delivering boxes of veggies, fruits, and herbs directly to people's homes.
Urban Tilth weekly free farm stands are one of their most important elements because it is a chance to not only provide food insecure communities with free, ethically grown food, but it's also a chance to build trust and engage with people who may not have access to things like transportation, or the internet…things that limit people's options and quality of life.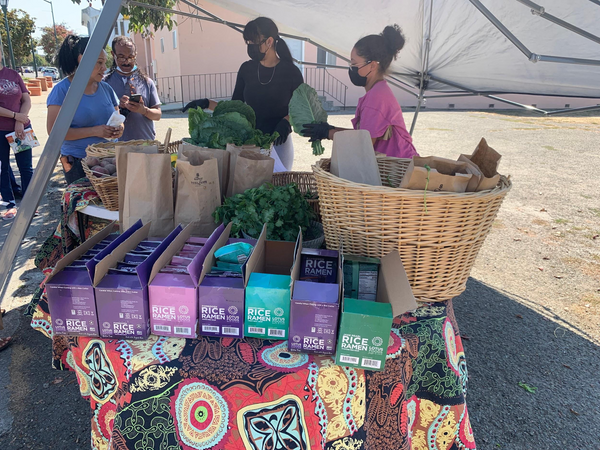 1,200 Rice Ramen with Soup pouches donated to Urban Tilth
From the Urban Tilth website:
Founded in 2005 to help build a more sustainable, healthy, and just local food system, Urban Tilth has emerged as a local leader, a catalyst drawing together a variety of individual, discrete initiatives into a web of integrated, food- and community-focused efforts. In sum, we farm, feed, forage, teach, train, build community, employ, and give back.
We help our community grow our own food; train and employ our own young people as "home grown experts"; teach our local residents about the relationships among food, health, poverty, and justice; and forge partnerships with local small farmers to increase demand for their produce.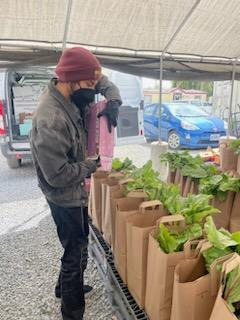 Both Urban Tilth and Lotus Foods aspire to build a more sustainable food system
We use our 7 school and community gardens and small urban farms to teach and employ community members to grow, distribute, cook, and consume thousands of pounds of local produce each year, to create a more equitable and just food system within a healthier and more self-sufficient community.
Product used in the blog