Recipe Creator Spotlight – Herbivore's Kitchen
Tell us a little about yourself and your blog:
Hi! My name is Kate Friedman and I'm the creator behind the vegan blog, Herbivore's Kitchen. I've always loved cooking but became passionate about vegan cooking in 2017. I really enjoy the challenge of making healthy, tasty meals using plant-based ingredients. Recently, I've taken up food photography. It's a great way to fulfill my creative spirit!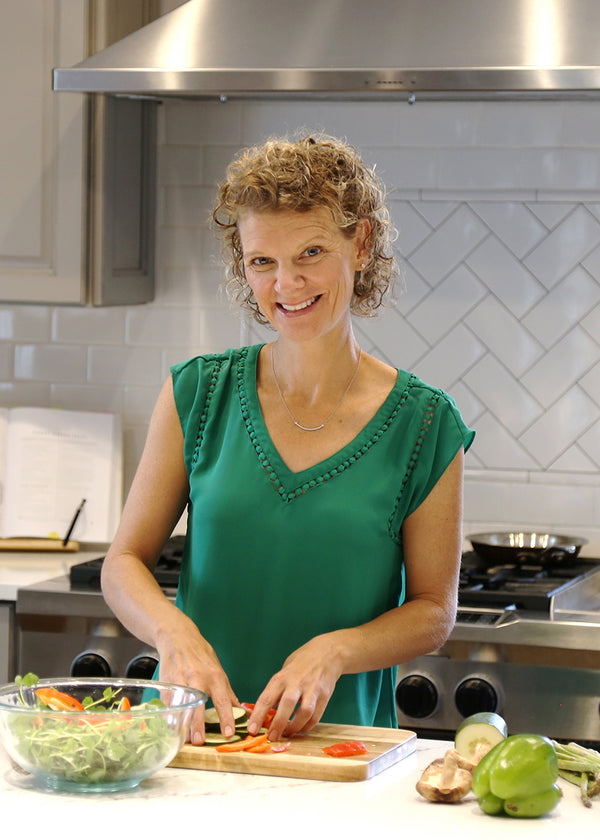 How have you partnered with Lotus Foods?
I've been working with Lotus Foods for almost a year now. Not only do I love the quality of their products, I also love the company's mission to change how rice is grown around the world by promoting organic agriculture and rice biodiversity, as well as supporting local rice producers. All things that are near and dear to my heart, because how our food is produced is as important as how it's prepared.  That's why you'll find their products in dishes like my Veggie-Loaded Easy Vegan Ramen Noodle Soup and my Tofu & Pickled Veggies Rice Bowl.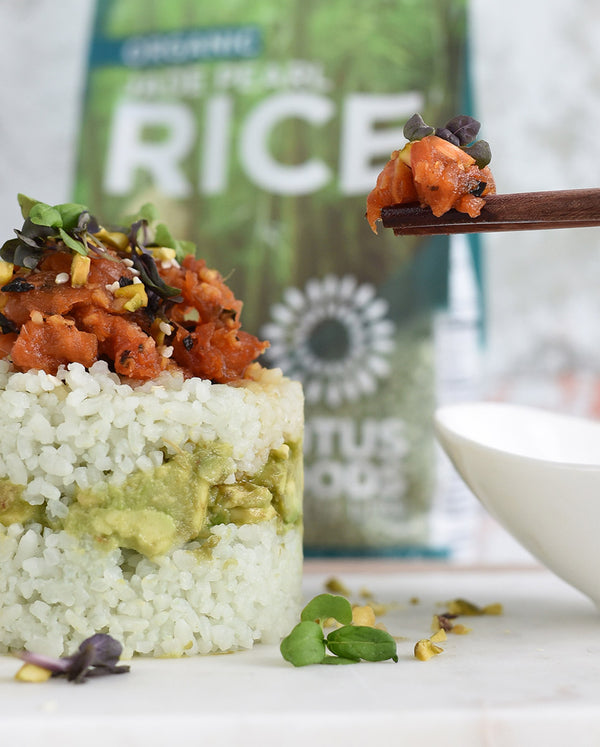 Which Lotus Foods products are your favorites?
Lotus Foods products are a staple in my kitchen — so much so, that if you asked me to pick my favorite, I'd have a hard time deciding between the Millet & Brown Rice Ramen Noodles and the Organic Jade Pearl Rice™. They're both such versatile ingredients. Check out how I used the Organic Jade Pearl Rice™ to make this Vegan Tuna Tower!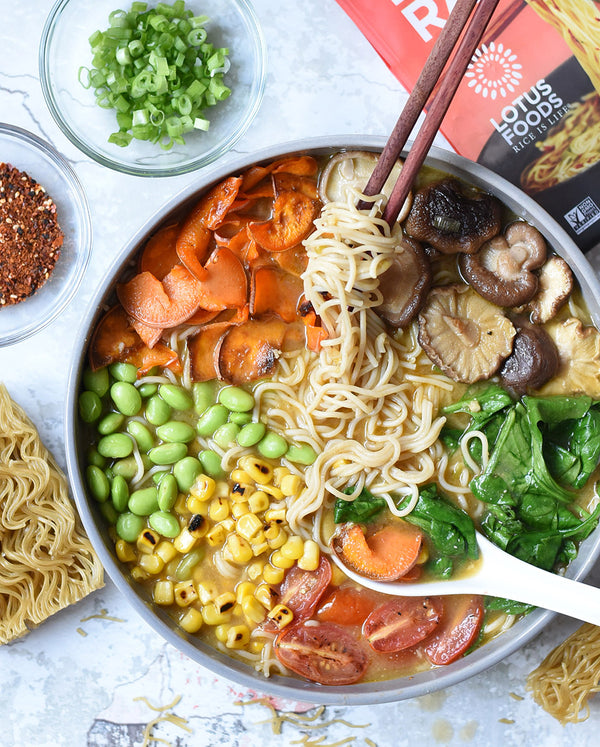 As for the Millet & Brown Rice Noodles, they're a family favorite. In the wintertime, I love big bowl of spicy red curry ramen with plenty of vegetables and perfectly chewy rice ramen noodles. In the warmer months, I pack several packages of the Millet & Brown Rice Ramen Noodles into my campervan pantry for tasty, on-the-road vegan meals. My favorite camping dinner is a Teriyaki Stir Fry. It's a great way to use up leftover vegetables.