Recipe Creator Spotlight – Eat Figs, Not Pigs
Tell a little about yourself and your blog: Ashley of Eat Figs, Not Pigs
My name is Ashley, and I'm the author, recipe developer, and photographer behind Eat Figs Not Pigs. I've always loved to cook, and after switching to a vegan diet overnight, I decided to start my blog to share recipes that were similar to the ones I ate before making the transition to a vegan diet. When I'm not in the kitchen, I like to run, travel and spend time with my dogs and wife.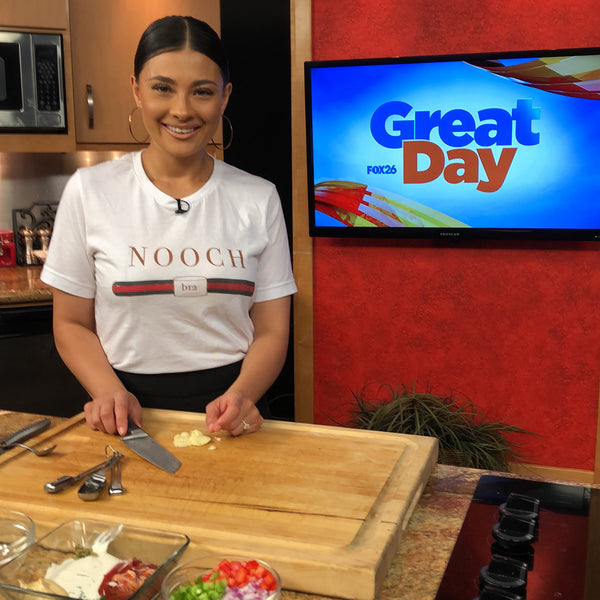 I ALWAYS LOVED LOTUS FOODS FOR THEIR CLEAN INGREDIENTS
What makes you love Lotus Foods and what excites you most?
I initially started working with Lotus Foods after using their Ramen to make my famous
Ramen Bun Burger
. I always loved Lotus Foods for their clean ingredients, and after learning more about the brand and ethics behind the company, I was excited to create more recipes using their products. Fun fact: Noodles are my FAVORITE FOOD, so using their ramen is common for me, and I'm always stocked!
FUN FACT: NOODLES ARE MY FAVORITE FOOD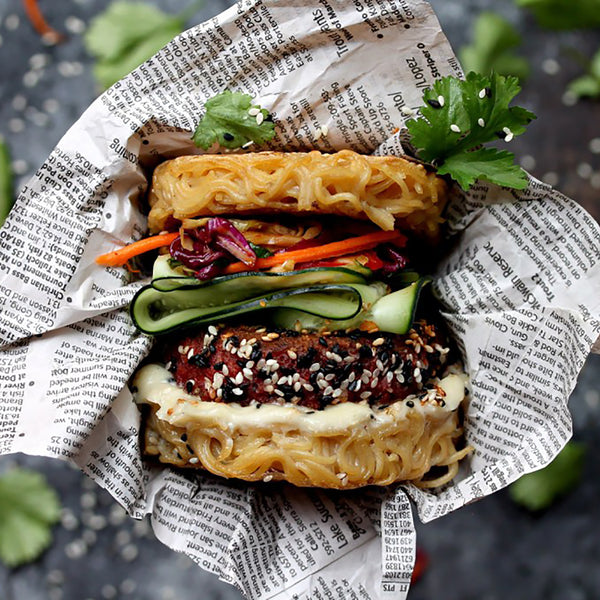 Which recipes have you been working on?
Due to the recent shelter in place and COVID-19, I've been forced to use a lot of pantry staples and come up with easy and accessible recipes. Lotus Foods ramen and rice has helped a ton during these times and I've been making lots of tempeh peanut ramen, fried vegetable rice, and cold ramen noodle salads!