Meal Planning with Lotus Foods Part 1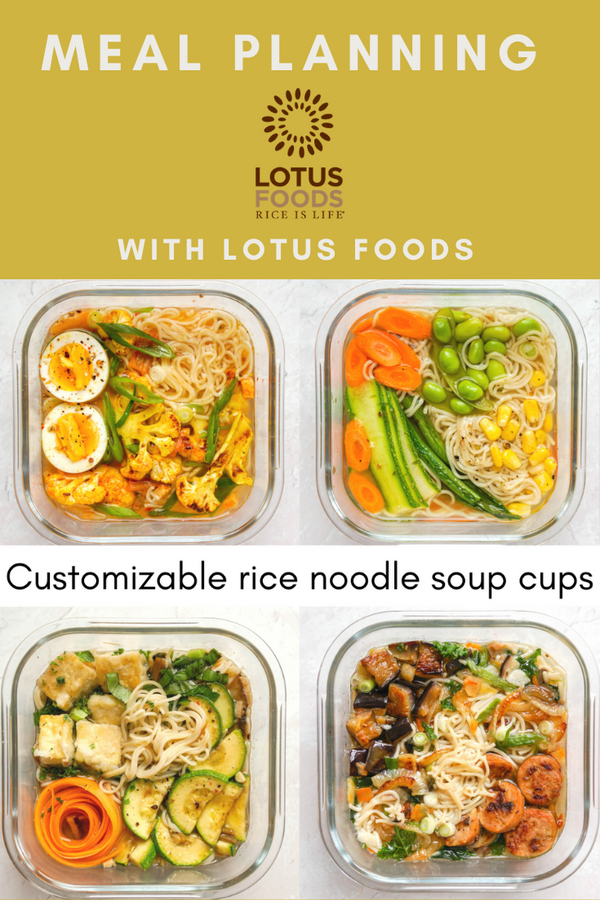 RICE RAMEN NOODLE SOUP CUPS
Living that student life? Cooking for kids now at home for school? Just really busy and need a fast lunch? Either way, quick, nourishing, and satisfying meals are KEY.
We partnered with
Work Week Lunch
, who were loving on our Rice Ramen Noodle Soup Cups!  They said "they're absolutely delicious on their own, but super easy to customize as well. I know I'm super excited to enjoy these on my road trip."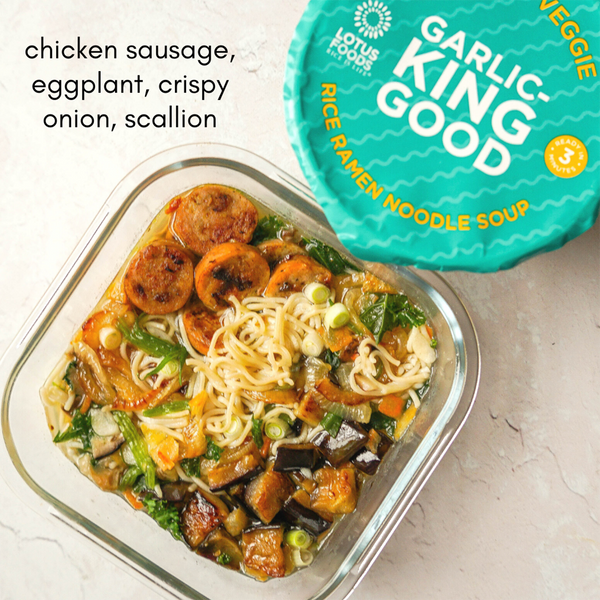 Lotus Foods Rice Ramen Noodle Soup Cups only require hot water and 3 minutes of your precious time. AND they're certified non-GMO, with no artificial flavors or colors. Of course, you can make them your own as they did with sauteed veggies, herbs, and your favorite proteins.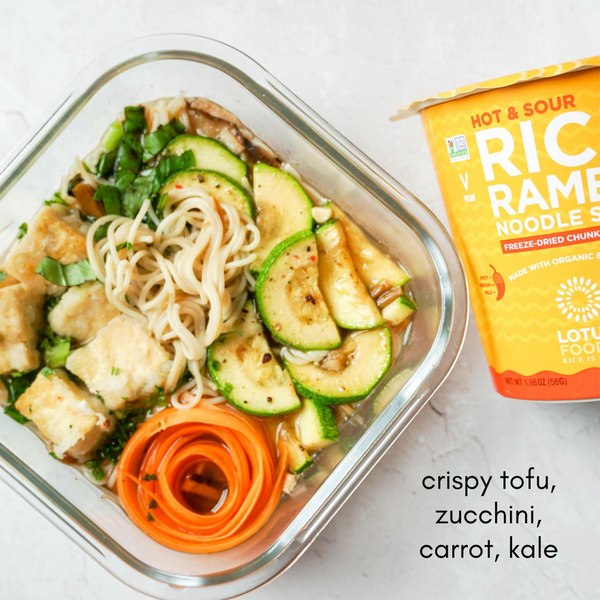 Each noodle soup cup comes with organic whole grain brown rice noodles and pre-packaged spices. The Garlicky Veggie, Hot & Sour, and Spicy Kimchi flavors come with freeze-dried "good as fresh" chunky veggies too! These are not your average soup cups. So if you don't even have time to add anything, your bases are already covered.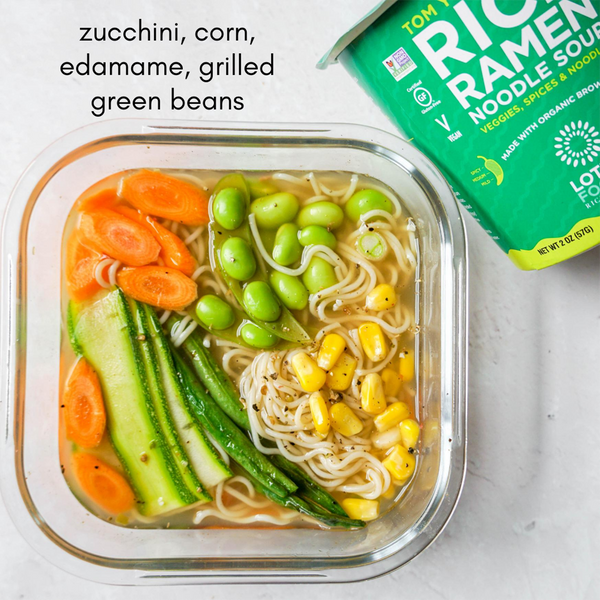 Work Week Lunch customized theirs with cauliflower, zucchini, carrot, eggplant, scallion, onion, basil, kale, tofu, boiled eggs, and chicken sausage. These really make variety a breeze! What would you add to yours?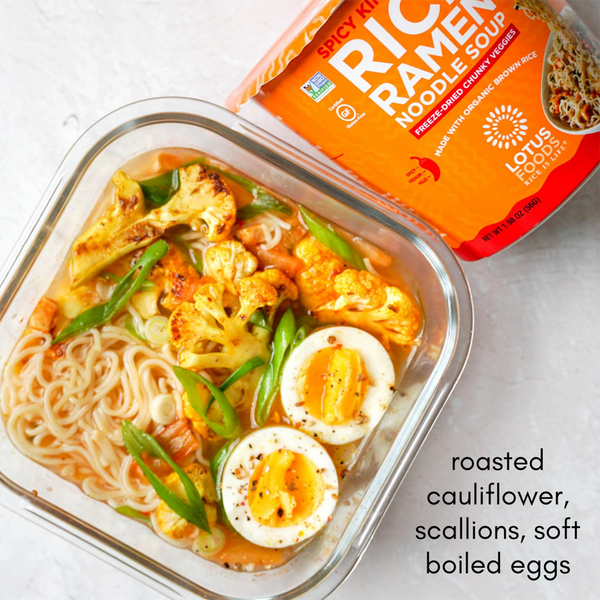 Garlicky Veggie Noodle Soup With Eggplant, Onion & Chicken Sausage
Ingredients
2

 

tbsps

 

olive oil

 

divided

½

 

cup

 

sliced onion

salt and pepper to taste

1

 

cup

 

chopped eggplant

1

 

chicken sausage

 

sliced

1

 

Lotus Foods Garlicky Veggie Rice Ramen Noodle Soup Cup
Instructions
Heat up one tablespoon of olive oil in a skillet over a medium flame. Add the onion with salt and pepper to taste and saute over medium-high heat for about 5 minutes, stirring often, until the onions are golden in color.

Add the remaining tablespoon of oil and eggplant to the pan, with more salt and pepper. Cook the eggplant over medium heat for 10 minutes, stirring occasionally, until it's soft and fragrant. If the pan looks dry, add a splash of water.

Add the chicken sausage to the pan and let it brown for 5 minutes over medium heat. Meanwhile, boil water for the Garlicky Veggie Noodle Soup Cup and cook the noodles according to the package.

Pour the noodles and soup into a bowl and add the cooked sausage, eggplant and onions on top. Enjoy!